Getting to know the Expert TA Team - Each post in our Expert TA Spotlight series will highlight the personal and professional accomplishments of a member of the Expert TA community. First up is Director of Content, Dr. Chris Duston.
Working as the Content Director for Expert TA allows me to improve my own teaching abilities. By interacting with as many instructors and students as we do, I learn a lot about how people learn. This helps in my classroom, and helps as we continue to enhance the Expert TA library.
---Ph.D. in Physics from Florida State University
---M.S. in Astronomy and Astrophysics from Pennsylvania State University
---B.S. in Astrophysics from the University of Massachusetts
Current Role: Assistant Professor of Physics at Merrimack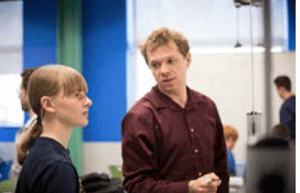 Currently Teaching: Calculus-based Introductory Physics and Analytical Mechanics
Uses a Studio class approach and has helped others make the transition to this lecture style/format.
Research: Numerous presentations and published several articles relating to his theoretical work in the area of quantum gravity.
Hobbies: Being a musician, craft brewing, skiing, hiking and traveling
Check my new album - http://lastbuildersofempire.com/
Favorite intro physics topic or equation? The Work-Energy Theorem! It provides the most unified picture of energy conservation in introductory physics.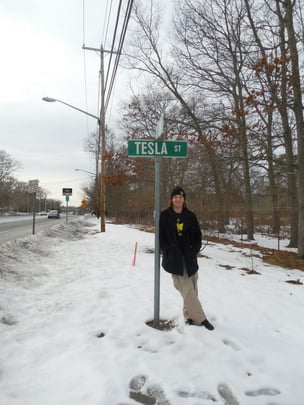 5 Things you didn't know about me:
Favorite food/restaurant? Indian!

Favorite band or musician? Janis Joplin!

Favorite TV show/movie? TV Show: X-Files and Movie: The Abyss

Favorite celebrity or person in history? Emmy Noether

Favorite website or web application? Stack Exchange
"My overall feeling about the Expert TA content is we are an academic company first and foremost, not an industrial one. Each problem in the library is reviewed for scientific accuracy by peers with an eye towards the highest quality of physics teaching and learning."
---
Receive blog posts and news from Expert TA to your inbox by signing up for our newsletter.
---
Formed from the belief that a homework system should help instructors teach and students learn, Expert TA harnesses the power of technology to encourage practice during homework, while also giving meaningful feedback to both instructors and students. The Expert TA blog was created to serve as a hub of information to help educators track and discuss trends in education, software and student performance.